Try these trendy teeth-whitening products for a sparkling smile (without having to visit a dentist)
Looking to keep your pearly whites, well, pearly white? In lieu of cosmetic dentistry, there are a number of at-home kits and procedures that will help get your teeth their whitest. Here are some of the latest, greatest products to try:

Auraglow Teeth Whitening Pen
Need to brighten up on the go? Whitening pens are a temporary, quick solution. This version is filled with 15 applications of carbamide peroxide gel, a formula used in many popular teeth whitening kits. The gel dries rapidly – in just 60 seconds – and is safe enough to use twice a day. The pen's clear casing lets you keep track of how much product is left, so you can order more as needed.

GLO Brilliant Deluxe Teeth Whitening Device Kit
Created by one of the top aesthetic dentists in New York City, this kit may be a splurge compared to some other teeth-whitening products (it retails at $199), but it's as close as you'll get to the professional treatment you might receive at a dentist's office. It consists of a high-end gadget utilizing the brand's trademark Guided Light Optics (hence the name GLO) using LED lights and warm heat to brighten teeth and remove stains. Simply apply the hydrogen peroxide gel solution onto the front of your teeth with the included brush, cover with the mouthpiece and press GLO. Each treatment lasts eight minutes, with four recommended treatments a day. Users should see results after five days of treatments.

Crest 3D White Professional Effects Whitestrips
Not all whitestrips are created equally. This version from Crest utilizes "Advanced Seal Technology" to keep the strips (which contain a 10 percent hydrogen peroxide formula) molded to your teeth. The kit comes with 40 strips for 20 treatments. (Each treatment consists of a strip on the upper teeth and one on the lower teeth.) Users are instructed to wear the strips for 30 minutes, once per day. According to Crest's claims, after 20 daily treatments, you can remove up to 14 years of teeth stains.
Go Natural
In addition to teeth-whitening products, there are other ways to maintain a bright smile. Here are some strategies recommended by the professionals at Short Pump Dental, a dentistry that specializes in teeth whitening: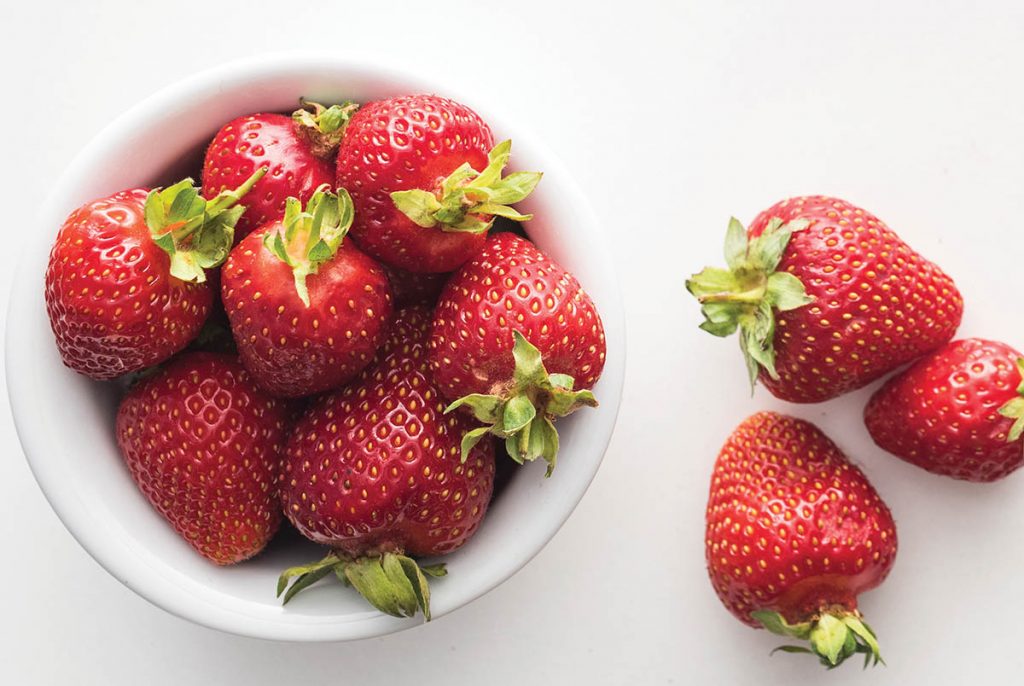 Eat strawberries
Surprisingly, eating this bright red fruit can help whiten your teeth. Strawberries contain malic acid, which is a substance that's capable of both whitening a person's teeth and removing surface stains. Some people mash them up and use them as toothpaste for extra whitening.
Don't forget the veggies
Vegetables are natural stain removers that help to increase the mouth's saliva production, keeping teeth clean. The best options are crunchy ones, like carrots and celery; both act as a scrubbing agent that will help remove stains.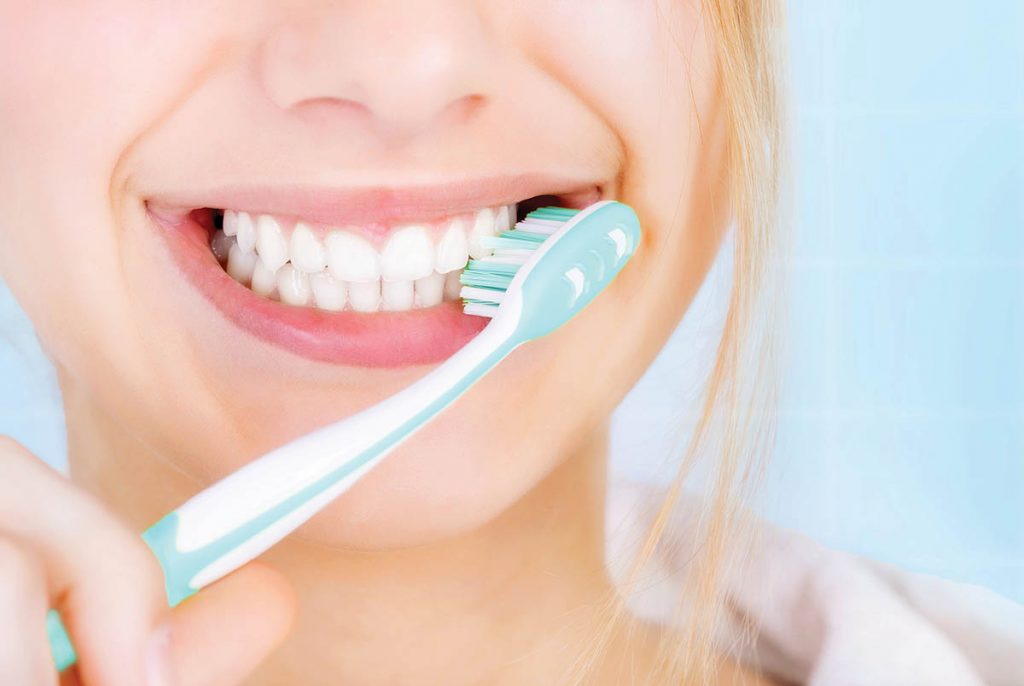 Brush your teeth
Everyone knows that certain foods and beverages (think red wine, blackberries and coffee) can leave permanent stains on your teeth. Your best bet is to brush your teeth immediately after you eat or drink anything that might cause stains.
Apply coconut oil
Who knew that coconut oil can be an effective whitening agent? Swish a tablespoon of oil between your teeth for about five minutes (being careful not to swallow it), or add it to your toothbrush and brush your teeth for a few minutes before rinsing with water.
©Krakenimages.com; LightField Studios; Laplateresca; Rasulov; Paitoon